About Me
If you're looking for a freelance writer who specialises in travel, alternative medicine or mental health topics, then I'm your guy. My soft spot for adventures and adrenalin kicks has taken me to more than 30 countries across 4 continents.
Also, I've experienced alternative health treatments in a number of countries in Asia, Europe, Australia and Oceania, and have talked to couch doctors who've described me as a tough nut to crack. Apparently, the screw wasn't as loose as they'd thought.
When I'm not pursuing my passions for writing and travelling, learning lessons and how other cultures view well-being, you might see me avidly reading a hilarious travel article like this one on gonomad.com:
Thailand Taboos: When in Thailand, Don't…
If I happen to be in Thailand, you'll likely find me on a quiet beach, savouring the silence. I may also be riding around islands, exploring new places, jumping off cliffs and enjoying other adrenalin-fuelled adventures.
What's in it for you if you hire me?
Based on personal experience with locals, I create genuine travel articles your readers will rave about. I'll help you increase traffic to your website, which will expand your brand's reach and engage new audiences. My posts lead readers into your sales funnel where you can convert them into paying customers. My alternative and mental health-related posts are a reflection of my own experiences as well. This helps attract more patients.
I understand that meeting deadlines is important to you. I can save you time because you'll never have to chase me up or delay your projects due to blog posts. I put my heart and soul in my work and deliver ahead of time, free from errors.
Travel Experience
As a seasoned traveller, having been to far-off places like Gurupi and Fernando de Noronha in Brazil, Culebra near Puerto Rico and Hong Shi Lin National Park in China to name a few, I never shy away from going to lesser-known destinations. Be it Ai Zai bridge in China, the last authentic floating market in Thailand or the Blue Mountains in Australia, there is scarcely a corner in this world that makes me feel blue - unless I have to stay there for ages.
Mark Twain said: 'Broad, wholesome, charitable views of men and things cannot be acquired by vegetating in one little corner of the earth all one's lifetime.' I don't know how anybody is supposed to be able to 'vegetate in one little corner of the earth' for too long anyway. I certainly cannot. The mere thought of countries where the summer never ends gives me itchy feet. I simply love travelling and shooting photos. And I am just as passionate at writing as I am about travelling.
'We write to taste life twice, in the moment and in retrospect.' - Anais Nin.
Health and Well-Being-Related Experience
I have personal experience in many health-related topics and prescription drugs, which is why I can write with authenticity and honesty. Having been through hell and back, I've lived to tell the tale.
I've found alternative medicine to be more helpful than conventional prescriptions dished out by doctors, who are often out of their depths with people like me.
When doctors run out of tests and prescribe Zany with a swift scratch of the pen, many a practitioner of alternative medicine still has something up their sleeve. I'm not saying conventional medicine is useless, though often, medics are not the heroes they believe themselves to be. I'll never forget the specialist who shrugged his shoulders and said:
'One could give you sugared water, you would still react to it with breathing problems.'
To cut a long story short, I'm a big fan of alternative medicine.
I've talked to practitioners of both conventional and alternative medicine – whom I trust – and they were able to shed light on some questions. In addition to bringing in personal experience, I can therefore explain some conditions that are backed up.
Translation-Related Experience
I've translated a website from German into English for a guy who specialises in data protection and the GDPR. Speaking of website translations, I've changed a luxury fashion site from English to German.
Also, I've translated the following from English into German: a complex document on bio-resonance technology, website content about IT services, travel-related text about a day trip in Germany, and various tennis and squash product descriptions.
Here's what else I've changed from German to English: intricate, technical content on hydrography, and a piece of text on esoterism.
Working in another industry? Don't fret, we Swiss are rightly called sticklers for perfection. Should there be any technical terms, I'll do my research. Whatever the content you'd like me to translate, you can bank on receiving a proper translation - ahead of time.
My mother tongue - which is German - coupled with the fact that I've passed both the Cambridge CPE and the Cambridge CELTA proves that I'm qualified in terms of changing texts from German to English and vice versa. What's more, I have that little feeling necessary when it comes to interpreting idioms and phrases.
CPE stands for Certificate of Proficiency in English. The CPE is a level C2 certificate – it proves extremely high level proficiency in English. CELTA – which is a level 5 certificate – is the abbreviation for Certificate in English Language Teaching to Adults.
Fees and Quotes
If you're worried that your budget might be too tight to afford me, you'll be pleasantly surprised. I'm happy to tailor my services to make sure that my fees are within your budget. I typically turn around an article in a week. If you have an urgent deadline looming over you, feel free to reach out to me and I'll see what I can do.
Interested?
I can craft articles in both UK and US English. Check out my portfolio and email me to discuss your travel-, health- or translation-related project.
Connect on Facebook
Tweet @WriterPhilippM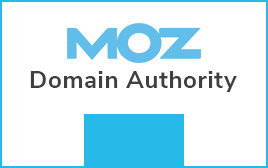 38